Team
Founded in 2012, the Teton team brings over 40 years of combined experience to our projects. Comprised of award-winning filmmakers and media specialists whose freelance work encompasses a range of clients including CBS, NBC Studios, Fox, National Geographic, History Channel, A&E, Warner Brothers, Dreamworks, Discovery Channel, TLC, ESPN, FOX, & the United Nations Foundation.
Teton Team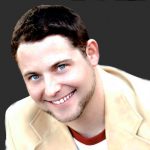 Nick Kalbach – Founder/Director/Producer/Cinematographer
Nick is a California based filmmaker and media visionary. Nick's work has taken him from the jungles of Central America to the plains of Africa in projects that have ranged from archiving indigenous history to capturing humanitarian injustice. Nick's work includes freelance projects with national companies, foundations and NGO's including  FOX Studios, History Channel, Outside Magazine, the United Nations, Smithsonian, Comcast, Yelp, Earth Train International and Humble Pie Entertainment. Nick most recently Directed/Shot/Edited the award winning documentary, Drawn From Water.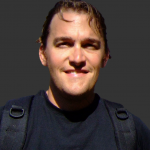 Chad Cork – Producer/Commercial Advertising

Chad brings a wealth of media industry experience to the Teton Team. Chad has worked in Hollywood as a producer, assistant director, locations manager, casting director, and field coordinator with shows from CBS, NBC Studios, Fox, MTV, National Geographic, Dean River Cinema, Warner Brothers, MGM Studios, Paramount Pictures, Dreamworks, and more recently, the Discovery Channel. A travel enthusiast since childhood, he has a passion for learning about other cultures, destinations and corresponding global issues that affect us today.

  Tara Rosas – Pre-Production/Art Department
A chameleon of sorts, Tara has become accustomed to wearing many hats in the media and entertainment world. A graduate of Los Angeles' prestigious American Academy of Dramatic Arts, Tara got her start as an actress at the age of 12 and holds a degree in theatre. She has worked on numerous productions including, ER, Boston Public, The Drake and Josh Show, and American Pie 2. Tara also spent several years working behind the scenes at The American Academy of Dramatic Arts as the Assistant Costume Director and also as the Sound Operator for the Academy's and Company shows.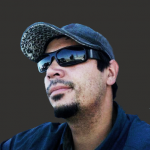 Peter Hidalgo – Cinematographer/Drone Operator/International Man of Mystery
Pete & Nick are often the go guys for shoots in Northern California. Pete is one of our two key shooters and main drone operator. When not filming or farming, Pete specializes in finding those lesser known gems for our shoots. Whether it be a California based shoot or one trekking the wilds of Mexico, Pete's proven himself as a great location scout and  "jack-of-all-trades" on production.
.